How to buy a Beach house in Playa del Carmen and make it your winter retreat

Hogares Unión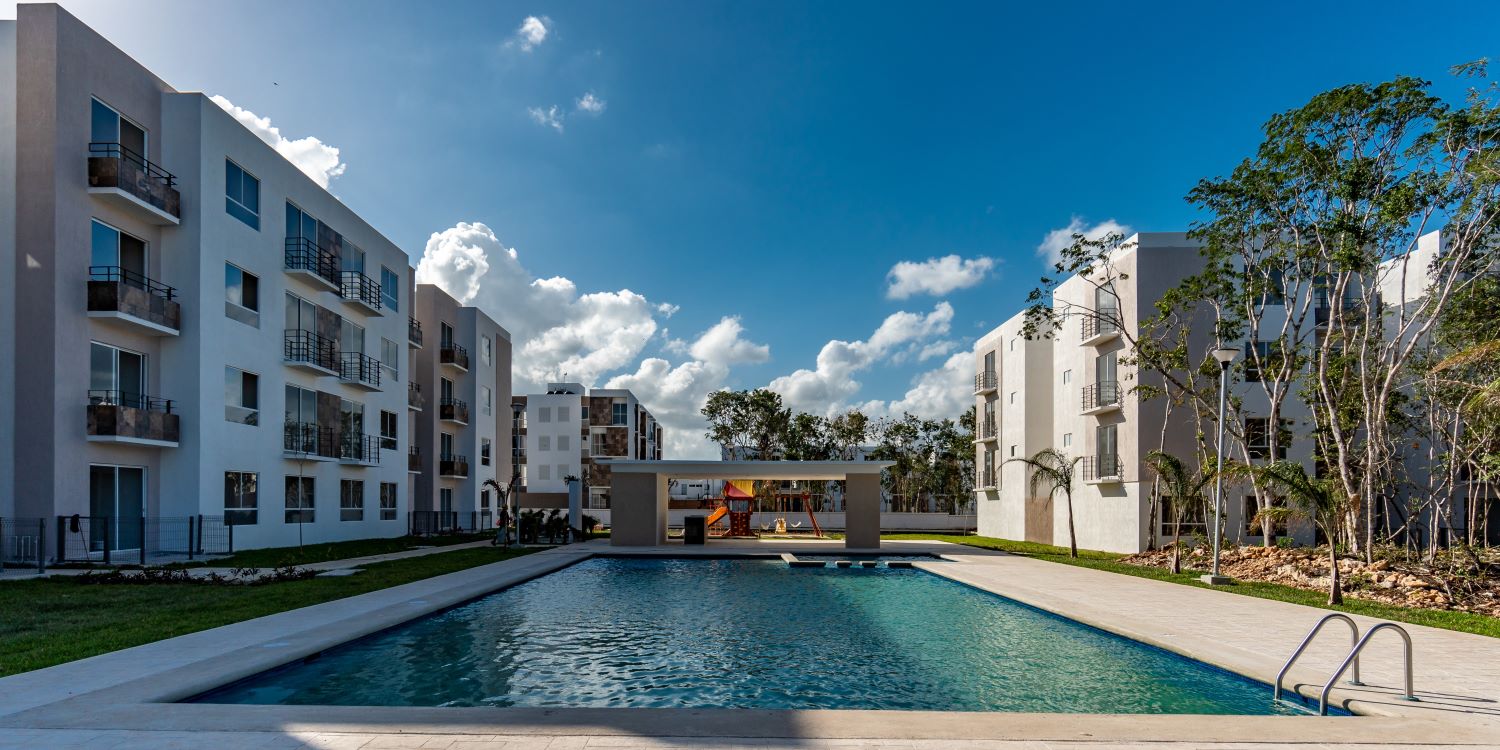 Owning a beach house in Playa del Carmen offers a dreamlike reality with warm weather, friendly locals, and vibrant culture. This coastal gem, part of Mexico's Riviera Maya, is a paradise boasting stunning scenery and diverse activities.
3 minutes of reading
---
A beachfront property here provides a serene escape, a chance to embrace the Caribbean lifestyle, and an income source through rentals. However, it comes with challenges, including property selection, legal and financial complexities, and remote management.
Despite these hurdles, the allure of waking up to ocean waves, warm breezes, and breathtaking sunrises in Playa del Carmen remains a compelling dream for many.
Are you ready to make your dream come true? Then read on and discover how to buy a beach house in Playa del Carmen and make it your winter retreat.
How to Deal with Legal, Financial, and Tax Issues When Buying a Beach House in Playa del Carmen
Buying a beach house in Playa del Carmen is not as simple as paying the price and getting the keys. There are several legal, financial, and tax issues that you need to consider and handle before you can enjoy your property:
When buying a beach house in Playa del Carmen, ensure a smooth process by assembling a team comprising a notary public, lawyer, and establishing a bank trust (fideicomiso). The closing period typically spans 30 to 90 days, contingent on property type and condition.
Regarding financial aspects, payment options include US dollars or Mexican pesos, depending on your seller agreement. Be prepared for varying costs, such as taxes, insurance, and utilities, influenced by factors like property location, size, and value.
For sound advice on legal, financial, and tax considerations, consult an experienced real estate agent, and compare lenders and insurers to secure competitive rates and comprehensive coverage.
Your Beach House in Playa del Carmen When You Are Not There
One of the advantages of owning a beach house in Playa del Carmen is that you can rent it out when you are not there and make money from your property. However, this also means that you need to take care of your property and ensure that it is in good condition and ready for your guests or tenants.
Here are some of the options and benefits of renting out your beach house in Playa del Carmen when you are not there:
You have the potential to generate income from your property, covering expenses and possibly yielding profits. Rental rates ranging from $100 to $500 USD per night or $1,000 to $5,000 USD per month can be determined by factors such as location, size, and amenities.
Maintaining consistent occupancy and proper upkeep can enhance your property's value. Vacant properties tend to deteriorate and lose appeal over time, while rented properties remain fresh and attractive, potentially attracting future buyers.
Diversifying your tenant or guest base is advantageous. You can cater to tourists seeking beachside experiences and activities in Playa del Carmen, as well as snowbirds looking for a warm and sunny winter retreat. Different types of guests or tenants can appreciate your property and its surroundings.

Solutions for renting out my property
Consider hiring a professional property management company to handle all aspects of renting your property, from marketing to maintenance, saving you time and money in the long term. They charge a fee for their services.

Utilize online platforms like Airbnb, VRBO, or Booking.com to market your property, screen tenants, collect payments, and address issues. These platforms provide exposure and convenience but charge fees.

Join online networks such as International Living or Expat.com to connect with fellow property owners in similar destinations. These networks offer valuable information, support, and opportunities to learn from others' experiences.
How to Find Your Ideal Beach House in Playa del Carmen
One of the most important steps to buy a beach house in Playa del Carmen is to find the property that matches your preferences, needs, and budget. There are many factors to consider when looking for your ideal beach house, such as the type, size, style, location, and price of the property.

Fortunately, you don't have to do it alone. You can count on the help of Hogares Unión, a leading real estate company that offers you a variety of properties for sale in Playa del Carmen and Cancún. Hogares Unión has two amazing developments that can be your perfect choice:
If you are interested in buying a beach house in Playa del Carmen, don't miss this opportunity and contact Hogares Unión today. They will provide you with all the information and guidance you need to find your ideal beach house in Playa del Carmen. Click here to visit their website and discover more about their properties.